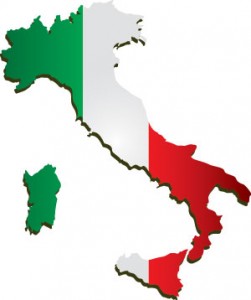 As many of you might know, the Italian Embassy requires non-European citizens to have proof of health insurance. The policy needs to provide coverage specifically in Italy and meet the specific health insurance requirements the Italian Embassy has set forth.
The Italian government requires a signed declaration from the insurance company, also known as the certificate of coverage, that is accepted by the Italian Embassy as proof of insurance. This letter must include the following:
The dates of coverage must be for the entire trip
The policy is valid in Italy
Emergency Medical Evacuation, Hospitalization, Medical Expenses and Repatriation are included in coverage
The policy provides at least $45,000 (or 30,000 euros) in coverage
To further elaborate, Italy is part of the Schengen Treaty countries. Thus, your health insurance plan must meet Schengen visa requirements. You will need to provide a visa letter from your insurance company that states you are particularly covered in Italy. You will also need to show proof that you have coverage for medical expenses, hospitalizations, emergency medical evacuation and repatriation. Coverage for these benefits must not be less than 30,000 euros. When you go to your visa consulate appointment, make sure you bring your visa letter from the insurance company. The visa letter must show that you are covered for all the above benefits as well as the particular dates you are requesting the visa for. We offer two policies that meet and exceed the visa insurance requirements for Italy.
The Atlas Travel plan provides coverage for inpatient and outpatient services, prescription drugs, emergency medical evacuation, repatriation, doctor office visits, etc. This plan allows you to choose your maximum coverage limit (from $50,000 to $1,000,000) and your deductible (from $0 to $2,500). This plan provides worldwide coverage excluding your home country. To be eligible for this plan, you do not have to be a student but you must be outside of your home country.
The Student Secure plan is for full time college students. Student Secure comes in two levels, budget and select. The plan provides comprehensive inpatient and outpatient medical coverage up to $250,000 (budget) or $300,000 (select). The plan also includes maternity, mental health, prescription drugs, sports coverage, emergency medical evacuation, repatriation, doctor office visits, etc. You have the option to pay for it all at once or on a monthly basis.
You can apply directly online for these plans. After you purchase the plan, you can receive all of your insurance documents immediately via e-mail. This e-mail will include your visa letter, receipt, insurance card and policy details. You can simply print these documents out, particularly your visa letter, and provide them to the Italian Embassy. Many plans, including the Atlas Travel and Student Secure, provide these letters once the policy has been purchased.
For more information about Italian Visa Insurance Requirements, please see our website or our dedicated page for Italy Student Insurance plans.