We are excited to introduce the Liaison Student, our newest international student health insurance plan, that will cover students internationally around the world. This plan is available in three levels: Economy, Choice and Elite, allowing students to choose the plan that works best for their needs and budget.

This plan also gives students the flexibility to choose their coverage and deductible, and they can choose to include or exclude coverage in the United States.

All three levels of the plan will cover students for: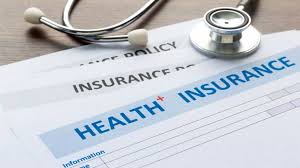 Doctor visits
Hospitalization
Prescription medication
Vaccination (if required in the US)
Mental health
Pre-existing conditions
Maternity
Sports (School sponsored)*
Hazardous activities optional coverage*
Medical evacuation & repatriation of remains
*For a complete list of sports covered in this plan please refer to the benefits.

Please note: This plan WILL cover the Coronavirus, COVID-19, the same as any other illness or accident according to the terms of the policy. The plan will only cover the medical expenses if you get the virus after the start date of the plan.

You can also view a complete list of the benefits of the plan to see if this plan is appropriate.

Students can enroll right online and begin coverage as soon as the next day, and students can add their spouse and/or child(ren) to the plan. The documents will be emailed to the student right after enrolling, and in these documents will be the ID card in case they need medical treatment.

If you'd like to learn more about the plan, have questions, or would like to enroll, you can contact us directly and one of our licensed customer service representatives would be happy to assist you.

Category: Announcement, Health & Safety Abroad, International Student Health Insurance, International Students in the USA, Product Information, Student Insurance, Student Travel, Study Abroad
Tags: coronavirus, dependent insurance, insurance for dependents, international student health insurance, Liaison Student, Student Insurance