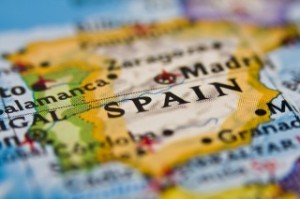 Studying abroad can be the most exciting, fulfilling time of your life. However, a lot of planning and foresight is required to prepare yourself for your adventure. Many students forget an important aspect of traveling abroad – health insurance! Many study visas in different countries require you to be covered, and Spain is no exception.
If you're planning to study abroad in Spain, don't forget to apply for health insurance before your visa interview, so that you can show proof that you will be covered during your trip. Spanish visa requirements differ depending on where you are coming from – an EU country or a non-EU country.
EU Citizens – If you are a citizen of the European Union, the European Economic Area, or Switzerland where you are covered under your home country's social security system, you can get proof of health insurance coverage by requesting a European Health Insurance Card from your public health authorities. Be sure to request your card before leaving your home country, as you may need to show it when arriving in Spain.
Non-EU Citizens – If you are from the US or any other country outside the of the European Union, you are required to purchase individual health insurance with a maximum coverage amount of at least €30,000 or $50,000. The Atlas Travel plan and Europe Travel plan are good, affordable options that are easy to purchase online. After you purchase, you receive an email immediately with all of your documents to show proof of coverage to obtain your Spanish visa.
For more information, be sure to check out our resource section about studying abroad and finding international insurance in Spain.