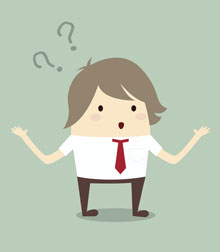 With the advent of the internet over the last 10 years, purchasing an insurance plan has become a lot easier and in most cases you can purchase plans right online – giving you instant coverage! This is great news and makes thing really simple, but as with any purchase you need to do your research to make sure you get the best plan possible for you.
For insurance, it is really important you get the best plan for your needs and these top 3 tops on how to avoid buying the wrong insurance plan will set you off in the right direction:
1) Look Under the Hood
Sometimes we can taken in by the price of a product, or you may have been recommended to get the product for a friend or from your school. However, you should still always look into the plan benefits in full – call the company up and talk to them about how the plan works and what benefits it offers. Be mindful that there could be hidden charges or lack of coverage if the plan is very cheap – so its best to do your research in advance and just because the plan works well for your friends, does not mean it will be the best option for you!
2) Compare Plans
You will want to make sure you compare a few plans before you finalize your decision. This will allow you to get familiar with the different plans and coverage options that are available and therefore make the best choice for you. We have a great article that outlines some tips for evaluating international student insurance plans, along with a PDF comparison sheet you can download and use to compare different plans.
3) Cancellation/ Refund Policy
If all else fails, you should make sure you understand the plans cancellation/ refund policy. At the very least, they should offer you a full refund if you cancel before the plan coverage has started. When you purchase coverage, you can have the plan start a few days in advance, which gives you time to read all the documentation over to make sure you are happy with it. In some cases, plans will also refund part of your premium if your coverage period has started – this will be dependent on the plan, so best to check in advance.
With these simple tips, you can make sure you purchase the correct insurance plan for you. You can also learn more about our insurance buying tips through our article which lists 10 great tips for you.