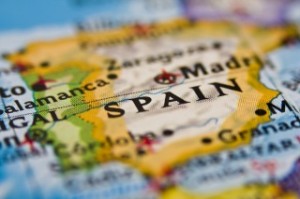 If you are given the opportunity to study in Spain, you have a unique chance to explore and learn about an incredibly interesting and diverse region. With over 46 million people, Spain is home to a variety of regional identities including Baques, Catalans, Galicians, and Castilians. If you are hoping to learn Spanish—or maybe the second most commonly spoken language, Catalan—Spain could be the perfect study abroad location for you.
Before you depart from your home country, there are a number of considerations that you will need to get in order. Not the least of these considerations is purchasing a study abroad insurance for Spain. You will want insurance that will provide you with coverage even if you spend your weekends making use of the inexpensive public transportation and exploring Europe.
Entrance into Spain can be difficult if you are not properly prepared. You will need to present proof of your travel health insurance showing that it meets the minimum requirements specified by the Spanish government. Most consulates require that you show a minimum of 30,000 euros coverage for medical expenses as well as repatriation benefits. This means that if the worst should happen, and you should die while abroad, your insurance company will pay for your remains to be transported back home.
The Atlas Travel plan is designed to cover your education overseas in Spain, as well as outside of your host country. In addition to meeting the minimum requirements of 30,000 euros with repatriation, the plan will provide you with a customized visa letter immediately, which you can present as proof of coverage and obtain in our Student Zone after purchasing the plan. The plan provides translation services around the clock, and includes coverage for sicknesses such as colds and the flu, as well as major emergencies including hospitalization, emergency room visits, urgent care, and much more.