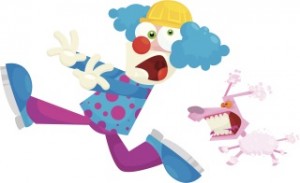 Many international student assume that if they have health insurance, their health care costs are either fully covered or at least a good portion of their medical bills will be paid. Unfortunately, this is not always the case where plans have "exclusions" which tell you what isn't covered under the health insurance policy. A health insurance exclusion refers to anything that the insurance company will not cover. This can range from anything from a type of drug to a type of surgery. These exclusions vary from plan to plan, so it's important to read through all of the plan exclusions – as this can be even more important than the benefits listed out in a plan!
Common Exclusions
There are a number of exclusions common to health insurance plans. When shopping for an insurance plan, keep an eye out for these exclusions so you know exactly how you are covered.
Maternity – Make sure that you check the exact working as to what will be covered and excluded when it comes to maternity. In some cases, the delivery is covered but the pre- and post-natal care is excluded. Some plans may only cover complications for maternity within a certain period of time – others will exclude it entirely. Most plans will also exclude maternity coverage if you are already pregnant at the time of purchase.
Pre-Existing Conditions – A pre-existing condition is any illness or injury that you had before you purchased your plan. If you need coverage for a chronic condition, check to make sure that pre-existing conditions are included. If they are, make sure you are familiar with any waiting period that may apply before these conditions will be covered. If this is not a problem, then you can look for a plan that doesn't cover this, and in many cases, the plan will be less expensive.
Sports Coverage – If you will be playing an organized sport for your school, check to make sure that sports are covered, the sport you will be participating in is not excluded and that you understand any exclusions that are listed related to sports. This is one of the more common exclusions.
Outpatient Prescription Drugs – If you are prescribed medication to help the healing process of your injury or illness, make sure you double check to make sure that that specific drug is covered under your plan.
Mental Health – Before purchasing a plan, look into the mental health coverage, just in case you need to visit a provider for a mental health disorder in the future. If so, know what is covered and what is not. Keep an eye out for treatments that are often excluded, such as substance abuse.
Your plan may exclude more than what is listed here, so make sure to check and double-check your list, to make sure you are fully prepared in case the unexpected should happen.