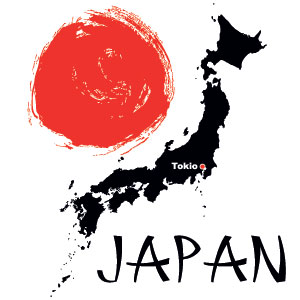 There are more than 130,000 international students studying in Japan each year, making Japan is a popular destination for students from all around the world to study in as well to travel. During the 2010-2011 year there were over 6,000 international students studying in Japan from the US alone. Many international students elect to purchase separate student health insurance for Japan to cover any potential costs not covered by other plans.
Known as the "Land of the Rising Sun" Japan is a small island country, yet it has the 3rd largest economy in the world. Home to many high tech companies such as Sony and Toyota, Japan is a great place to study with its rich history and culture. It's one of the safest countries and also has great transportation options for students looking to explore the country.
While international students in Japan are covered by the Japanese national healthcare system, which only provides 70% coverage on many services. In the event of an emergency, the student would still be responsible for the 30% of the cost. Expenses such as the cost of a bed in a private hospital room may not be covered at all.
Some universities in Japan also have their own health insurance available. Students should also check with their school to see what coverage is available through the school. However, for those who are looking to have more comprehensive coverage should consider purchasing an international student health insurance for Japan. By having a private insurance, students would then be covered for costs that are not covered by the national healthcare such as private medical care, repatriation, evacuation, trip interruption, 100% coverage etc.
For more information about our insurance plans, and to see a full overview of the plans available, please see our dedicate Japan Student Insurance section.
Japanese image provided by Shutterstock