As of May 1st 2012, any new Atlas Travel Medical plan purchased now offers even more coverage than before. Whether you are studying, working or traveling abroad, this plan has been enhanced to offer even more benefits for anyone needing short term medical coverage. Here are the highlighted benefits added to the Atlas Travel Medical Plan this year:
Adventurous and hazardous sport coverage is now automatically included (at no additional cost to you!)

The Atlas Travel plan now automatically covers adventurous and hazardous sports as a standard benefit on the plan. At no additional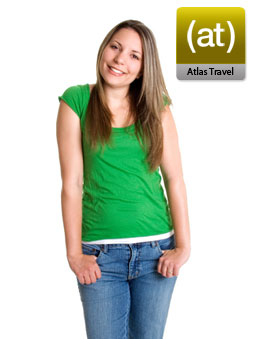 cost, this plan will now cover you if you decide to go snorkeling, skiing, white water rafting, etc.
Many travel insurance plans will charge you to include sports coverage – and many plans require that you include this when you purchase the policy (and cannot be added later). We understand that many travelers are unaware of their activities prior to their trip – and shouldn't your plan keep up with you? No need to worry, the Atlas Travel is now designed with even more complete coverage so that you can participate in these activities and know that you'll be covered.
The Atlas Travel plan continues to provide you with the flexibility to purchase only the days of coverage you need from 5 days up to 364 days. Don't waste money on plans that require you to purchase more than you need. If your plans change, you also have the ability to extend coverage right online.
Increased coverage for an acute onset of a pre-existing condition
If you have a well maintained pre-existing condition, but are looking for coverage in case a sudden and unexpected outbreak or recurrence to your condition occurs, look no farther than the Atlas Travel plan. Now, the Atlas Travel plan will provide $20,000 in coverage for an acute onset of a pre-existing condition.
Dental Pain coverage increased to $250
While the Atlas Travel plan is designed to be a medical health plan, we understand that your dental care is important and dental emergencies do happen. Newly purchased plans now have an acute onset of a dental pain up to $250.
As always, the Atlas Travel Medical Plan will still provide excellent coverage for anyone outside of their home country in case of a sickness or injury including:
Medical Expenses/Doctor visits
Hospitalization
Prescription Medications
Emergency Evacuation
Repatriation
And more…
If you have any questions about this plan or if would like more information about other plans, please feel free to contact us.