Trip Cancellation Insurance or Travel Medical Insurance
To help ease the process of choosing between a trip cancellation and travel medical insurance plan, we've created this article to describe the purpose, benefits and common exclusions of each.
Do You Want to Insure Your Trip or Health?
Your Trip
… you need Trip Cancellation Insurance!
Your Health
… you need Travel Medical Insurance!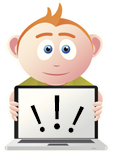 Trip Cancellation Insurance
What does it cover?
Trip cancellation insurance allows you to cancel your trip and receive reimbursement for non-refundable expenses like hotel rooms or cruise tickets. Most plans require that you cancel your trip for an approved reason (like a severe sickness or injury) in order to receive reimbursement, but some plans offer a 'Cancel for any Reason' benefit, meaning just that – you can cancel for any or no reason at all.
In addition to cancellation coverage, most trip cancellation policies also include the following benefits:
Trip Interruption
Trip Delay
Lost or Delayed Baggage
Missed Connection
Emergency Medical Evacuation/Repatriation
Check out our article "Understanding Travel Insurance Benefits" to learn more.
What is not covered?
Since trip cancellation polies are meant to cover the cost of a trip, they typically don't provide traditional medical coverage like inpatient and outpatient care. Perhaps more importantly, unless you purchase a policy with "cancel for any reason" protection, there are a lot of valid reasons to change the dates of a trip or cancel it completely that will not be covered.
For Example —
If you have to move your vacation dates for school or work reasons, or
If you don't have the funds necessary for the trip, or
If you get the flu before it's time to travel, or
If the friend you were supposed to visit needs to reschedule
Tip: It's imperative to understand a plan's trip cancellation benefit inside and out before needing to use it. For a full explanation of how your trip cancellation plan works, be sure to contact a licensed insurance agent.
Who is it for?
Anyone taking a cruise, expensive vacation or another short-term trip (typically durations of less than 30 days) could potentially benefit from purchasing trip interruption coverage. If there is even a possibility of needing to cancel your plans it's important to have coverage that will reimburse at least some of the cost.
Although some policies are available for trips longer than 30 days, the cost of longer jaunts typically exceed the maximum coverage amount on trip cancellation plans, making this kind of insurance a poor investment unless you purchase a plan with a very high policy maximum.
What does it cost?
The prices of trip cancellation policies vary, but are primarily based on the overall cost of the trip itself. As a point of reference, if you plan to take your family on a two week cruise that costs $20,000, expect to pay between $400 and $800 for comprehensive trip cancellation insurance. If you don't need trip cancellation insurance and instead are looking to cover your health, travel medical insurance would cost roughly $60 to $80 for the same trip.
Travel Medical Insurance
What does it cover?
Travel medical insurance primarily covers the cost of medical treatment for injuries or illnesses you may incur while traveling. Sold as a short term plan (typically available for two years or less), travel medical insurance also includes travel-related benefits like lost luggage and trip interruption, making these plans a great value for the variety of benefits they offer.
Most travel medical insurance policies provide fairly comprehensive coverage including:
Inpatient and Outpatient Care
Prescriptions
Lost Luggage
Trip Interruption and travel delay
Emergency Medical Evacuation
Repatriation
What is not covered?
Travel medical policies are not designed to provide permanent health insurance nor trip cancellation insurance, so there are a few key areas where coverage is not provided.
Common exclusions include:
Preventative Care & Wellness

Be sure to get a yearly checkup, immunizations and any lab tests you may need before traveling.

Pre-existing conditions

Some plans provide limited pre-existing condition coverage, like "acute onset of a pre-existing condition," but for the most part any existing condition or related prescription won't be covered. If you do have a pre-existing condition that requires medications, it's best to contact your primary caregiver before departure to ensure you have enough medicine for the duration of your trip.

Maternity

Sometimes plans will cover the complications of pregnancy, but generally any kind of maternity is excluded from coverage.

Trip Cancellation

Travel medical plans will pay for costs associated with your trips, but won't provide deposit reimbursements.
Tip:
If you prefer a more comprehensive plan and need coverage for a year or longer, a long term plan may be a better option. Check out our article "
Short Term vs. Long Term Insurance
" to compare.
Who is it for?
Travel plans work great for anyone needing insurance coverage outside of their home country for less than two years at a time. They work great for students on study abroad programs or without school requirements, travelers on short and extended trips, and dependents who are not covered by a spouses plan, just to name a few.
What does it cost?
Compared to trip cancellation or major medical plans, travel insurance plans are relatively inexpensive because the risk to insurance companies is generally limited. Most travelers don't get sick or injured while abroad, but when they do medical bills are usually limited to a doctor visit with an accompanying prescription.
Travel plans offer the flexibility to choose your own policy maximum and deductible, allowing you to decide how much coverage you would like and help control the cost. Maximums can range from $50,000 to $2,000,000 and deductibles vary from $0 to $500 on most plans. In general, policies start as low as $1 per day and you can purchase as little as 5 days of coverage with options like the Atlas Travel Plan.
Which choice is best for your situation?
---
Return to our "Insurance Explained" section for more information and help