Trip Cancellation Insurance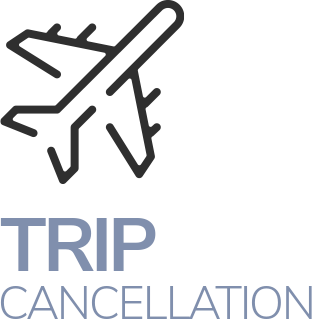 Trip Cancellation Insurance, or travel insurance as it is more commonly known, is an excellent way to protect your travel expenses in the event of something unexpected happening. There are some key features that are common in trip cancellation insurance plans, and knowing the difference between the plan options can help you make an informed decision about what plan is best for you.
iTravelInsured Lite
Budget Level

Cancellation up to 100% of trip cost

$100,000 Medical
iTravelInsured SE
Family Friendly

Cancellation up to 100% of trip cost

$250,000 Medical
---
Key Components of Travel Insurance Plans:
Trip Cost
The key benefit in these policies is the amount of money that the insurance will reimburse you if you need to cancel your trip. Under most policies, cancellation is only possible for specific reasons - you'll be able to find what scenarios are eligible for cancellation coverage in the policy wording of the plan. If you have to cancel your trip for one of these reasons, the plan will reimburse you for the amount that you insured.
---
Cancel for Any Reason
When you want full flexibility, Cancel for Any Reason or CFAR is what you will want to look for. These are typically upgrade options and only tend to be available on higher plans, but when purchased you have the right to cancel for any reason (and do not need to cancel for one of the listed reasons). This will increase your overall premium, but give you the ultimate flexibility. With CFAR coverage, you will generally need to insure the full amount of your trip within a certain amount of time from your initial trip deposit, so it's important to review this information when opting for this coverage.
---
Trip Protection
Outside of the trip costs, Trip Cancellation/Travel Insurance plans also provide you with a range of benefits to protect your overall trip - these can include Trip Interruption, Baggage Delay, Travel Delay, Missed Connections, Change Fees, etc…
---
Medical Benefits
Nearly all plans include some form of medical coverage, which will include medical benefits and evacuation. It is important to note that the medical benefits provided are not as comprehensive as our
Travel Medical
or
Student Health
plans, but will provide some coverage.
---
Additional Benefit
Many plans now include additional benefits which help with your trip, these include rental car insurance, overnight stay benefits (if you are stuck at a location overnight), and pet expenses (if you are delayed getting home).
---
We offer a range of plans that suit all budgets, and the iTravelInsured plans offer three tiers of coverage to suit all budgets and needs:
iTravelInsured Lite
Budget Level

Cancellation up to 100% of trip cost

$100,000 Medical
iTravelInsured SE
Family Friendly

Cancellation up to 100% of trip cost

$250,000 Medical