How do you decide?
If you find that you are having a hard time adjusting, if you don't feel like yourself, if you want someone to talk to, or if you want help, you can contact a counselor. Here are some places where you can look for someone to get help:
Counseling Center — On campus center where you can talk to a Psychologist or Psychiatrist at free or reduced costs.
Therapist/Counselor — A clinician that holds a Master's degree or higher, has a state license, but cannot prescribe medication. Often called "psychologist", "therapist", "counselor", "social worker" or "clinician".
Psychiatrist — A doctor (MD) who has gone through medical school and has the ability to prescribe medication if necessary.
Tip: Information given is completely confidential and does not become part of your school record. Only you can authorize information to be released.
Does your insurance plan cover mental health?
What can you expect to pay out of pocket?
Anonymous Resource Lines: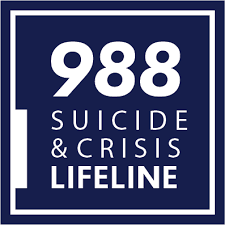 The Trevor Lifeline (LGBTQ)
Call 24/7:
866-4-U-TREVOR
(1-866-488-7386)
Text: 202-304-1200
Chat:
Online
English with limited Spanish support

Crisis Text Line
Text (Free in US): 741741