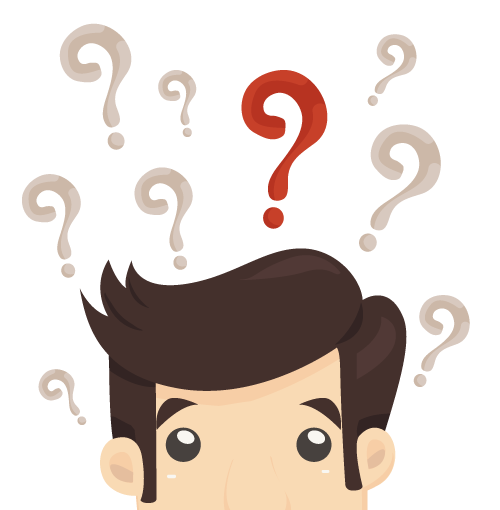 It is finally here! The semester you have been waiting for: your first semester in the United States. You packed your bags and arrived at your new university, and there are so many new things to experience. Unfortunately, not all of them are going to come easily. With our help, though, learning about your insurance plan won't be one of the hard ones! 
We gathered some of the top questions international students are curious about regarding our plans and have answered them all for you below. Here are your insurance questions answered.
I'm pregnant! Can I buy a plan to cover my delivery?
If you are already pregnant before buying a plan, unfortunately, the delivery will not be covered under our policies. However, on our Atlas Travel Medical plan, there is coverage for complications of pregnancy for the first 26 weeks. If you are not pregnant and want to purchase a plan that includes maternity coverage for future pregnancies, please give us a call, and we are happy to go through our plan options with you!
What if I need dental coverage?
Our plans include a small amount of dental treatment due to an accident or because of sudden pain. To learn about the exact amounts, please call or email as it may differ based on the plan that you purchased! If you are looking for dental coverage for things like cleanings, wisdom teeth, or root canals, you may be interested in purchasing a Discount Dental plan.
Do I have an online account I can access?
After purchasing a plan with ISI, you have access to an online Student Zone where you can find all the information you need to successfully manage your insurance. From this account, you can extend coverage, access claims information, download your ID card, and more. We recommend registering for your Student Zone account right away, so you don't miss out on any important information!
What is an insurance network?
An insurance network is a group of doctors or hospitals that work with your plan. This means that they are often already set up to directly bill the insurance company for your visit. To find out which network your plan uses, check your ID card for logos. Some common provider networks on our plans include United Healthcare or Multiplan. Luckily, we have a provider search for all of our policies where you can put in your address and find all the doctors and hospitals around you that are in-network! You can access this through your Student Zone or contact us for more information.
Remember, if you do not go in-network, meaning you visit a doctor that does not work with the plan, you may be required to pay for your visit up front and file a claim to be reimbursed. Your coverage also might not be at the same level out-of-network; check your policy certificate for more details. 
To learn even more about insurance provider networks, visit our online resource here.
After I go to the doctor, do I have to worry about filing my own claims?
When you go in-network, the doctor should be set up to directly bill the insurance company for your treatment, as we mentioned above. However, even if you provide them with your ID card and they send the bill to the insurance company, you do still need to file a claim on your end. Fortunately, filing a claim is as simple as filling out the claim form in your Student Zone and emailing it to the insurance company. For fastest processing, please include a copy of your visa and passport in this email. If you have a student plan, you might also need to provide proof of student status. Additionally, if you paid for any treatment up front yourself, be sure to include all receipts with your claim. 
You can read more in-depth about claims and the process here.
---
If you have any specific questions about your insurance plan or need help deciding which policy is best for you, contact us! Our licensed agents are waiting to assist you by phone, email, or live chat.