An Overview
The H-1B is a non-immigrant visa issued to individuals working in specialty occupations that require technical or theoretical expertise. The application itself is submitted by an employer and, to qualify, candidates must have at least a bachelor's degree or its equivalent, depending on their field of work. H-1B visas are granted for a period of three years and can be extended for an additional three years for special circumstances.
Typical occupations for H-1B Visa holders:
Engineering

Mathematics

Science

Medicine

Architecture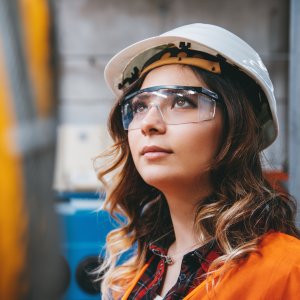 By the Numbers
According to U.S. Citizenship and Immigration Services, only 65,000 of these visas are issued each fiscal year. The first 20,000 applicants with a U.S. master's degree or higher are exempt from the cap, making the H-1B visa exceptionally competitive. Since these spots are known to fill up very quickly, it's important to plan in advance and ensure the application is started as soon as possible.
Tip: The U.S. government's fiscal year starts on October 1st, but H-1B petitions can be filed up to 6 months prior.
H-1B Visa Requirements
To be considered eligible for an H-1B visa you must meet the following requirements:
An employer-employee relationship must be present.

The job must qualify as a specialty occupation.

Your job must be related to your field of study.

You must be paid at least the actual or prevailing wage for your occupation, whichever is higher.

An H-1B visa number must be available at the time of filing the petition, unless the petition is exempt from numerical limits.
For more information on these requirements, be sure to visit the
Visa & Immigration Center
.
Health Insurance
Obtaining
adequate health insurance
for your time in the United States is critically important — remaining uninsured is not a valid option. Since H-1B visa holders are generally in the U.S. for several years, after an initial period of about 6–10 months as a "non-resident alien," they become "resident aliens" for tax purposes, and therefore subject to the
Affordable Care Act
. Because of this, H-1B holders have to deal with two very distinct time periods when they are eligible for very different types of insurance plans. For more information, use our
H-1B Health Insurance Requirements
article to help understand the insurance options available to H-1B holders during both of these distinct phases.