After An Assault
Being a victim of sexual assault takes a huge toll, both emotionally and physically. It can be hard to figure out what to do and where to turn, and this can have a deep impact on your ability to cope with academic, social, and personal responsibilities. Here are some steps you can take to make sure you get the help and support that you need.
Immediate Steps
Get to a safe place. Get away from your assailant to a location where you can call for help. Ideally, this should be a safe place where you aren't alone, like the campus health center or the home of a friend or family member.
Call 911 to report the incident right away. Give the dispatcher the time, place of the attack, as well as description of your assailant. Wait for the police to arrive to collect your statement.
Even if you don't feel that you need to, seek medical attention at a doctor's office, urgent care clinic, or hospital as soon as possible. Doctors can help collect evidence and treat your injuries immediately after an assault. These are a few specialized care options you can ask for:

Advocacy - An emergency advocate is trained to help you through the medical examination.
Sexual Assault Nurse/Forensic Examiner (SANE or SAFE) - These professionals conduct victim examinations, document injuries, and collect DNA evidence that can help identify an assailant.
Emergency contraception - Pills such as Plan B can prevent the risk of pregnancy up to 120 hours after an attack.
STI Testing - Get screened for possible infections that can be transmitted by sexual contact.
It is also a good idea to write down the details of the attack and attacker as soon as possible. This will help doctors, police, and campus authorities help you in the hours and days following your attack
It is also a good idea to write down the details of the attack and attacker as soon as possible. This will help doctors, police, and campus authorities help you in the hours and days following your attack. As much as you may want to, do not change your clothes, shower, brush your teeth, or clean the scene of the crime until you have seen a medical professional. If you think you have been drugged, you can ask for a urinalysis during your examination.
Moving Forward
Your next step should be to ensure your future safety. If you live with an abusive partner, make arrangements with your dorm, a safe home, or friends to find a new residence, and don't let your assailant know where you will be living. Next, you should seek counseling. Contact your campus health service and inform them that you need a counselor who specializes in sexual assault. Finally, if you know your assailant, you can file a civil protection order (CPO). This is also known as a restraining order. This means that a court has ordered your assailant to stay away from you and not communicate with you. If your assailant violates this order, they can face criminal charges. You do not have to be a US citizen or legal permanent resident to get a protection order.
As an international student, you also have the option to seek out your international student advisor. You might find that you're most comfortable speaking to them first, since you have likely already developed a relationship with them. Your advisor will be able to help you figure out your next steps and give you advice on how to proceed. Your school also has responsibilities to protect you under Title IX.
The majority of sexual assaults are never reported. Whether or not you report your assault is a personal decision, and you are not obligated to, but reporting an assault can help you regain a sense of personal power and control. It can also prevent it from happening to someone else.
U Visa
Another option if you are a victim of sexual assault is the U Visa. The U nonimmigrant status, or U visa, is intended for victims of certain crimes who have suffered mental or physical abuse and are helpful to law enforcement or government officials in the investigation or prosecution of criminal activity. You may be eligible for a U visa if:
You are the victim of qualifying criminal activity.
You have suffered substantial physical or mental abuse as a result of having been a victim of criminal activity.
You have information about the criminal activity.
You were helpful, are helpful, or are likely to be helpful to law enforcement in the investigation or prosecution of the crime.
The crime occurred in the United States or violated U.S. laws.
This can be especially important if your visa status depends on your spouse to remain in the US. It's important to know that there are options, and that a J-2 or F-2 visa holder may be eligible to switch to a U visa and remain in the US, regardless of the F-1 or J-1 visa holder's status under specific situations.
Recovery
Recovering from sexual assault is hard, and can take a long time. You might have a difficult time resuming your normal daily activities. You can work with your physicians, counselors, and instructors to take the appropriate amount of time off from classes and other responsibilities in order to heal. Even after your physical wounds heal, you may still experience emotional distress. Common aftereffects of sexual assault include: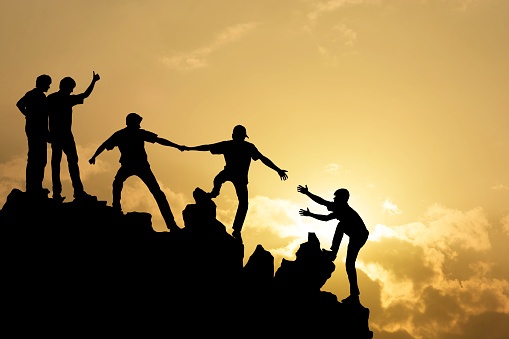 Physical Aftereffects
Jitteriness
Disrupted sleep patterns
Muscle cramps or spasms
No libido
Aching at injury sites
Emotional Aftereffects
Anxiety
Self-blame or guilt
Rage
Helplessness
Emotional outbursts
Constant worry
Mental Aftereffects
Inability to concentrate
Depression
Denial
PTSD
Suicidal ideation
Due to the severity of the trauma that often follows sexual assault, it is vitally important for survivors to seek professional help. Even if you don't feel like you need counseling, the emotional and mental aftereffects can hit very suddenly, especially during times of high stress. Don't be afraid to reach out for help.