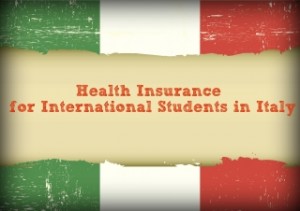 If you're planning on studying in Italy you more than likely already know that it's a country that offers a number of top notch educational institutions for students to choose to study at. With its deep history and large amount of museums- it provides the perfect backdrop for an international education. If you're going to study in Italy, it's important to know that you will need one of two types of visas:
Schengen Visa- for travel that is less than 90 days
National Visa- for travel that is more than 90 days
In either case you will need to purchase international health insurance for your time as a student in order to get the visa you need. As an international student inside of Italy, you are able to use your school's group insurance plan from your home country if it will work for you internationally. Alternatively, you can purchase an individual health insurance plan that will meet your international health needs.
When looking for coverage, there are a few items that you will want to make sure your health insurance for international students in Italy includes, and those are the following items: emergency medical evacuation, repatriation of remains, doctor's visits and hospitalization.
A few plans that offer these benefits along with a number of other benefits include the following:
Atlas Travel plan: Allowing you to choose your own coverage amount and deductible, this plan gives you the coverage you need but is also a great option for those on a tight student budget.
Student Secure plan: A great option if you will need coverage for more than a few months and want to be able to have coverage for maternity, mental health, organized sports and pre-existing conditions.
Europe Travel plan: Another flexible option that gives you all of the coverage essentials along with a few extras like liability and enhanced personal accident.
To get more information on health insurance for international students in Italy and available plan options you can visit here.