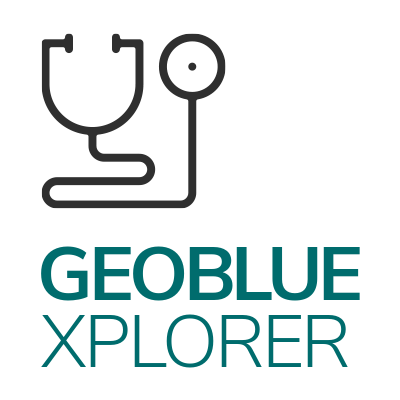 Xplorer Health Plan
The GeoBlue Xplorer Health Plan is a comprehensive health insurance offering worldwide coverage for U.S. citizens/ residents and foreign nationals in the US. The plan includes a wide array of benefits including unlimited coverage, hospitalization, medical evacuation/repatriation, mental health and wellness/preventative care.
The Xplorer Health Plan is medically underwritten, which means you will need to answer health history questions, and if requested, you will need to provide medical records. Based on this, GeoBlue will evaluate your medical background and decide how to cover any pre-existing conditions. This process takes approximately 3 business days to be reviewed.
---
Key Features of the Xplorer Health Plan
Plan Details
Unlimited Lifetime Maximum
Deductible options of $0 - $10,000
Preventative care and mental health coverage included
Optional Dental and Vision coverage
COVID-19 covered the same as any other illness
Doctors/Hospitals
The plan is part of the GeoBlue network, which has an elite network of doctors from most specialties ready to see you in over 180 countries. These doctors, hospitals and clinics have agreed to accept direct payment from GeoBlue.
Telemedicine
GeoBlue offers telemedicine access through the TeleMD app. Members can speak to a doctor at a time that fits their schedule and in their language of preference over the phone or online.
F1 Students, Study Abroad, and Dependents
F1 students, including those on OPT, along with US students or faculty traveling outside of the US are eligible along with their dependents.
Student Zone
Manage your insurance account online 24-hours a day, 7-days a week through the Student Zone.
Payment Options
You have the option to pay monthly, quarterly, semiannually, or annually with your credit or debit card.
Notice for J1/J2 visa holders
In order to be in compliance with the US Department of State J visa requirements, you must purchase additional coverage for medical evacuation and repatriation here.
---