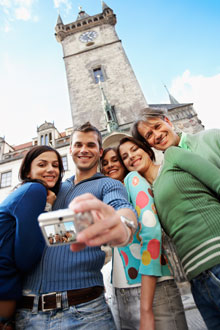 As you prepare for your upcoming trip to the Czech Republic – whether for business or pleasure – it is important to become familiar with the country's entry requirements. The Czech Republic is considered one of the Schengen countries.
What does this mean?  This is a group of countries that have signed the Schengen agreement. As part of this agreement, these countries do not require a visa if you are entering the country for up to 90 days within any 180 day period for business or pleasure. If you plan on studying or working in the Czech Republic, you will need to apply for a visa 3-4 months in advance. No matter what reason brings you to the Czech Republic, you are required to have Czech Republic Visa Insurance.
Czech Republic Visa Insurance is required for any foreigner entering the country and you will need to bring proof of insurance that meets the following:
Valid coverage throughout Czech Republic
Valid during the entire period that you will be in the Czech Republic
Coverage for at least $45,000 USD (or € 30,000)
Coverage including repatriation for medical reasons, urgent medical care and/or emergency treatment in a hospital
According to the US State Department, a health insurance card will generally be accepted as proof of insurance to enter the country. With some Czech Republic visa insurance plans, you will receive a visa letter that is designed specifically to meet these requirements.
The Atlas Travel plan provides Czech Republic visa Insurance, covering travelers outside their home country. Not only will this plan meet the listed requirements, but after purchase, you will have access to your account where you can print out a tailored letter that will comply with the Czech Republic visa insurance requirements. With this plan, you can choose your dates of coverage, providing coverage anywhere from 5 days up until 1 year, and the plan can also be renewed for three years if you intend to stay longer.
If you are interested in learning more about this plan, please do not hesitate to contact us for more information.