IHHP Health Plan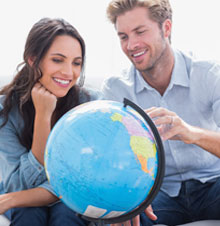 The IHHP Health Plan is one of the most comprehensive international health insurance plans available to people residing outside of their home country. The plan provides the ultimate flexibility in that it allows you to pick and choose the benefits and modules that you need - so if you want the basic coverage you can select the basic module, and then add extra coverage as you need it. This modular system of providing coverage is unique and allows you to create the plan you need!
IHI Bupa, part of the Bupa family of companies, administers and underwrites the policy. Bupa has insurer financial strength ratings of A+ from Fitch and A2 from Moody's.
Highlights of the IHHP Health Plan include:
Worldwide cover with complete freedom of choice concerning specialists, hospitals, etc.
Full cover regardless of your job, leisure interests and sports activities.
Chronic conditions are covered in full if diagnosed after enrolment or if accepted by IHI.
Cover of accidents resulting from terrorist acts.
Guaranteed renewal of the policy for life – regardless of your age and state of health.
24-hour multilingual Emergency Service.
Eligibility Criteria
Anyone is eligible for the IHHP plan no matter where you reside in the world, however US citizens and green card holders cannot apply while residing in the USA with a US address. Once enrolled on the plan you are guaranteed coverage for life and can live and reside anywhere in the world with no restrictions.