Insurance Options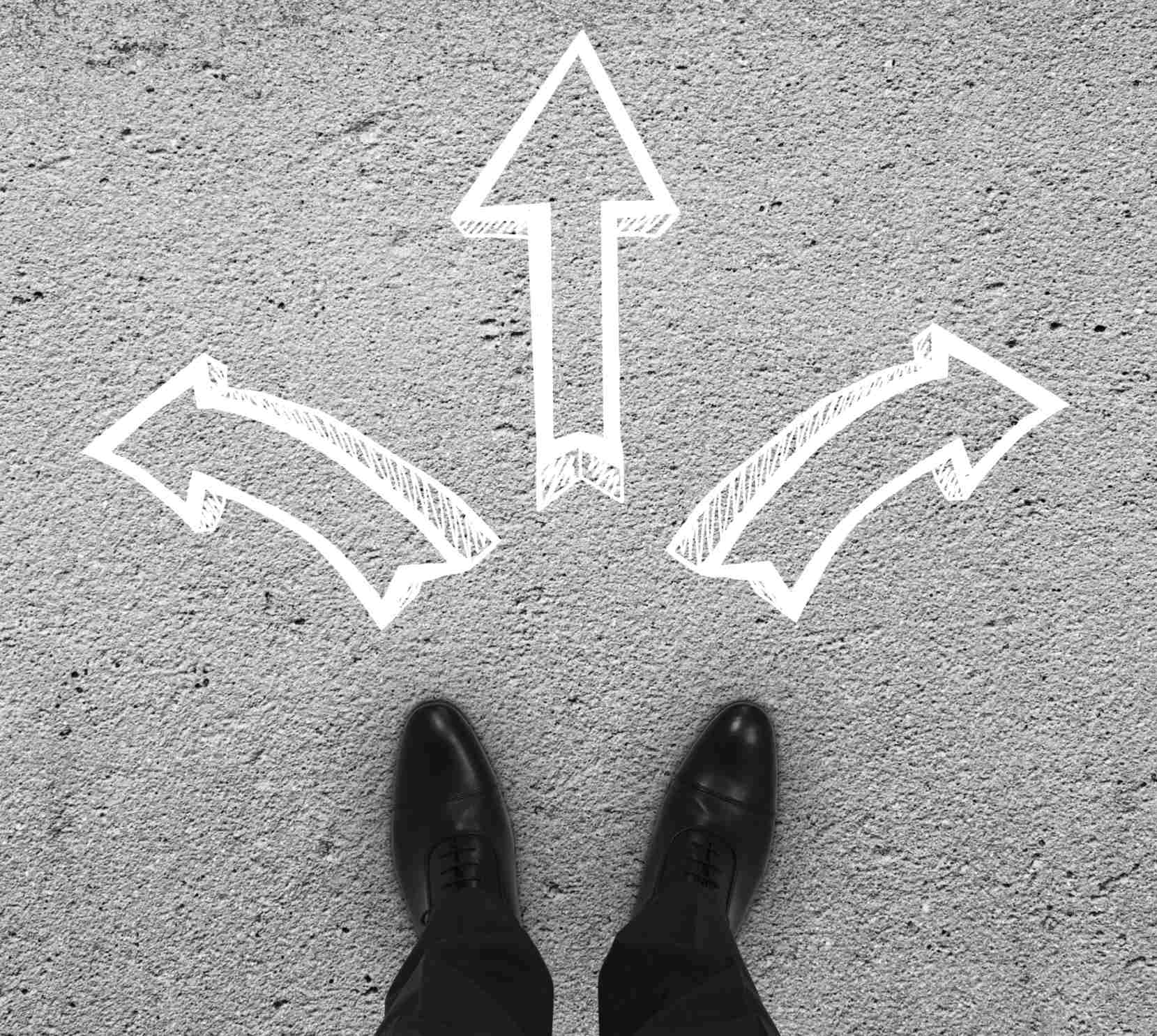 Once you have a good understanding of what your students need and what resources are available to you, the next decision is how to implement an insurance strategy and policy for each population on campus. There are a number of ways that insurance can be customized for your school and at the same time meet the unique needs of your students. In this section, we will discuss the most common student health insurance plans including their benefits and drawbacks, so that you can make a fully informed decision.
Group Plans
Many larger institutions and some smaller ones have implemented group health insurance plans for their international students. For the purposes of this Guide, we will discuss both ACA-compliant and ACA exempt group insurance options.
School Group Plans: ACA-Compliant
Many large schools, particularly elite schools and those in the Northeast, have moved to ACA-compliant group plans to insure their student body. In order to be considered ACA-compliant, these group health insurance plans must have Essential Health Benefits as defined by the ACA and included in Appendix D .
This includes no annual or lifetime limits, full coverage for preventative care, comprehensive maternity, and no waiting period before pre-existing conditions are covered. Having a group plan that is ACA-compliant means that you can insure both your domestic and international students on one policy, thereby making administration easy.
| Benefits of an ACA-compliant group plan include | Drawbacks of an ACA-compliant group plan include |
| --- | --- |
| Excellent coverage - ACA-compliant group plans offer excellent coverage for students as they are built just like any long-term domestic health insurance plan with no coverage maximums. | Very expensive - The primary drawback is the cost. With coverage designed to stay with an individual throughout their life, these insurance policies can cost thousands of dollars depending on your state, student population, number of dependents, and claims history. |
| Pre-existing conditions – These plans will cover pre-existing conditions right away, so that students can continue care for a condition they had back home. This means that students would not have to worry about stocking up on medication before departing their home country, and that they can get any treatment they need while they are in the US. | High out-of-pocket costs - Many carriers are trying to balance out the cost of high claims by increasing the out-of-pocket expenses. These plans typically have high deductibles, meaning an international student in the US for only a short time likely will not meet their deductible and instead, will have to pay their healthcare costs out-of-pocket. |
| Full maternity - This plan would also provide coverage for maternity, even if a student or scholar arrives pregnant. | Not designed for international students - The ACA was designed to address the lifetime care needs of US citizens, cradle to grave. The majority of ACA required benefits are not designed with a short-term, non-immigrant in mind. Many schools also have no desire to offer full pre-existing condition coverage and maternity coverage to newly-arrived international students in the US. ACA plans are often missing internationally focused benefits, like medical evacuation and repatriation of remains - benefits required by the J visa and recommended for all, forcing these students and dependents to purchase an additional medical evacuation and repatriation plan. |
| Tax status is irrelevant - Administrators and advisors would not have to worry about who is a Non-Resident Alien for tax purposes as it applies to the Individual Mandate. All students would have ACA coverage, and thus would not have to worry about the tax penalty. | US coverage only - These options only offer coverage in the USA, causing students to purchase another plan for travel outside of the country. |
| | Language capabilities - It's also important to carefully evaluate language capability, translated materials and plan administration for international students, since ACA carriers are often focused on the US population. |
| | Eligibility – Any school considering an ACA-compliant group plan should also make sure their full student population, including dependents, can be covered on their plan. Since ACA plans are designed as lifetime coverage, the longer students stay in the US, and the more their life looks like a US person, the better the fit. For long-term scholars with families, graduate students with families, and others here for five or more years, ACA plans can make a lot of sense. But if you have other, shorter-term populations of students, make sure you consider them as well, because often OPT students, ESL students and other short-term program participants are not eligible for your plan. |
| | Dependent coverage - In recent years, we have seen an increasing number of carriers dropping dependents from their ACA-compliant group policies as well. Please see the article, "Dependent Health Insurance for J2 and F2 visa holders" as this explains it in more detail and is included as Appendix E. |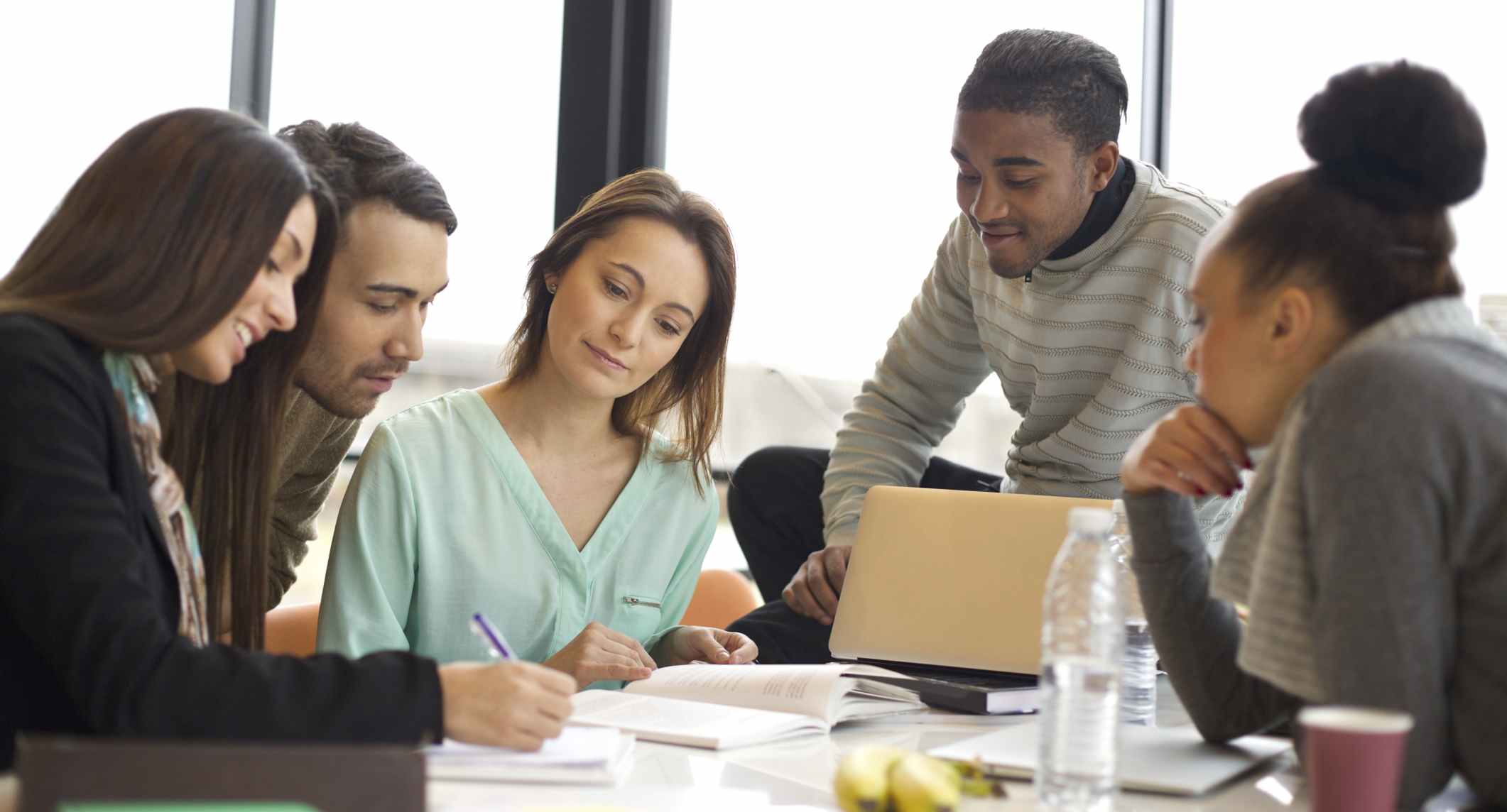 School Group Plans - ACA Exempt
To confront the rising cost of ACA-compliant coverage, many schools have turned to ACA-exempt group insurance plans for their international population. These group plans are exempt from the ACA based on their status as "Short-Term Limited Duration" plans (STLD), the primary requirement of which is that the initial duration of the plan cannot exceed 364 days. However, don't let the name fool you, STLD plans can be renewed and can include important coverage items like pre-existing conditions and maternity.
| Benefits of an ACA-exempt group plan include | Drawbacks of an ACA-exempt group plan include |
| --- | --- |
| Customized coverage – Since they do not come standard with Essential Health Benefits, ACA-exempt plans offer a great deal of flexibility and customizable coverage options. These plans will also include specific benefits ideal for international students, such as emergency evacuation, emergency reunion, and repatriation of remains. | Not as comprehensive - Unlike ACA-compliant plans, these group plans are not as comprehensive and may have more exclusions for various conditions, often excluding wellness and preventative care. |
| Affordable – These plans tend to be more affordable as they provide an overall maximum coverage (often between $200,000 and $500,000), do not cover wellness (physicals and vaccinations are often encouraged before students depart their home country), and have a waiting period before pre-existing conditions are covered (industry standard is usually 6 months). | Waiting period for pre-existing conditions -You can expect a waiting period before pre-existing conditions are covered on ACA-exempt plans. The industry standard waiting period is approximately 6 months, however this can vary based on the plan. |
| Less out-of-pocket costs – Not only are premiums less expensive, but the deductibles tend to be lower as well, often with options of $100 or less. | Can't combine with domestic students – Since these insurance policies are designed for international students, schools would need to have a separate plan if they still choose to offer insurance for their domestic students. While this keeps costs low for your international students, it does require administration of a separate plan. |
| Covers all foreign students – These group insurance plans typically cover all international students, scholars and their dependents. The period of coverage can also be customized for short-term students or renewed for those students staying for multiple years. | Individual mandate may apply to some students - If your school has a wide variety of international students, some of whom may stay in the US for 5 calendar years or more, or J visiting scholars in the US for more than 2 calendar years, then you may have some international students or scholars that become Resident Aliens for tax purposes (as opposed to Non-Resident Aliens). Once this status changes, in accordance with the analysis laid out by the IRS, those Resident Alien students become subject to the ACA and the Individual Mandate requiring them to have ACA coverage. |

Any school considering an ACA-exempt plan will need to look carefully at the needs of their international student and scholar population. Because these plans allow you to customize benefits, they can be built to meet the needs of several sub-populations on campus, including short or longer term students, spouses and children. It's important to read through and fully understand both the benefits and exclusions of these plans to ensure they are the most appropriate options for your students.
Individual Insurance Plans
For schools who have distinct subpopulations of international students, who may not have resources to devote to insurance administration, or for schools who would like to offer their students a choice in coverage, individual insurance plans are a good option.
| Benefits of individual insurance plans include | Drawbacks of individual insurance plans include |
| --- | --- |
| Ease of administration – With individual insurance plans, schools have less administration as they do not need to collect payment. Customer service lines are available with each insurance plan, allowing students to contact them directly about their benefits and claims, effectively removing the school from the insurance purchasing and administering process. | Need to control for sub-par plans – While many students will evaluate their insurance plans based on their needs, others may not know what they need, look for the cheapest option or may not be sure what to look for in a good plan, as the US healthcare system is inevitably much different than in their home country. Schools should avoid this by setting guidelines on the type of benefits the plan must include, or by selecting one or more pre-approved plans that have adequate coverage. |
| Custom-crafted for international students – There are many great individual insurance plans available that have been designed with the needs of international students in mind. They typically include medical evacuation, repatriation of remains, and emergency reunion benefits, coverage in all 50 states (and often internationally, outside their home country), and typically allow students to purchase insurance for the exact period they need. | No point-person to contact – Group insurance plans typically provide an account manager or point-of-contact in case of an emergency or to assist with any claim issues that could potentially arise. Individual plans typically do not come with this extra support, so it's important to make contact with the company and establish a course of action in case assistance is needed. |
| Affordability – These individual insurance plans are typically designed to cover students for new accidents and illnesses, and by cutting down on long term benefits like wellness, the prices are much more affordable. Many options allow students the flexibility to choose their own deductible, and often promote their lowest deductibles ($100 or less). | Monitoring coverage – One of the most common complaints about individual insurance plans is that the school cannot regulate continuous coverage for the student, since after all, this is their insurance plan. It is recommended that you have the student sign a compliance form agreeing to maintain continuous coverage throughout the duration of their studies, which releases the school from any liability. Alternatively, you may require students to pre-pay coverage (no monthly payment option) to avoid any lapses in payment, and thus avoid unexpected termination. |
| Preferred by students – Many students like the ability to choose an insurance plan that meets their health needs, as well as their budget. With the knowledge that all students are unique, this allows them the freedom to choose the most appropriate plan for themselves and their family, regardless of what may be offered to other students. | Benefits are not as comprehensive – Group health insurance plans generally provide more comprehensive benefits as there is a pool of students to outweigh any high paying claims from a sicker population. Since individual plans are not able to protect themselves against adverse selection, there may be waiting period for benefits such as pre-existing conditions, maternity, etc. |
Individual health insurance plans are purchased directly by the student (the school would not deal with billing), and can be purchased either in their home country or from the United States. Because of the complexity of the US healthcare system most schools will require a US-based insurance company familiar with navigating the US claims process. This doesn't mean that the underwriter can't be a worldwide carrier, but plan administration and claims payment should all be in the US. We discuss this point further below in the carrier discussion under Plan Setup.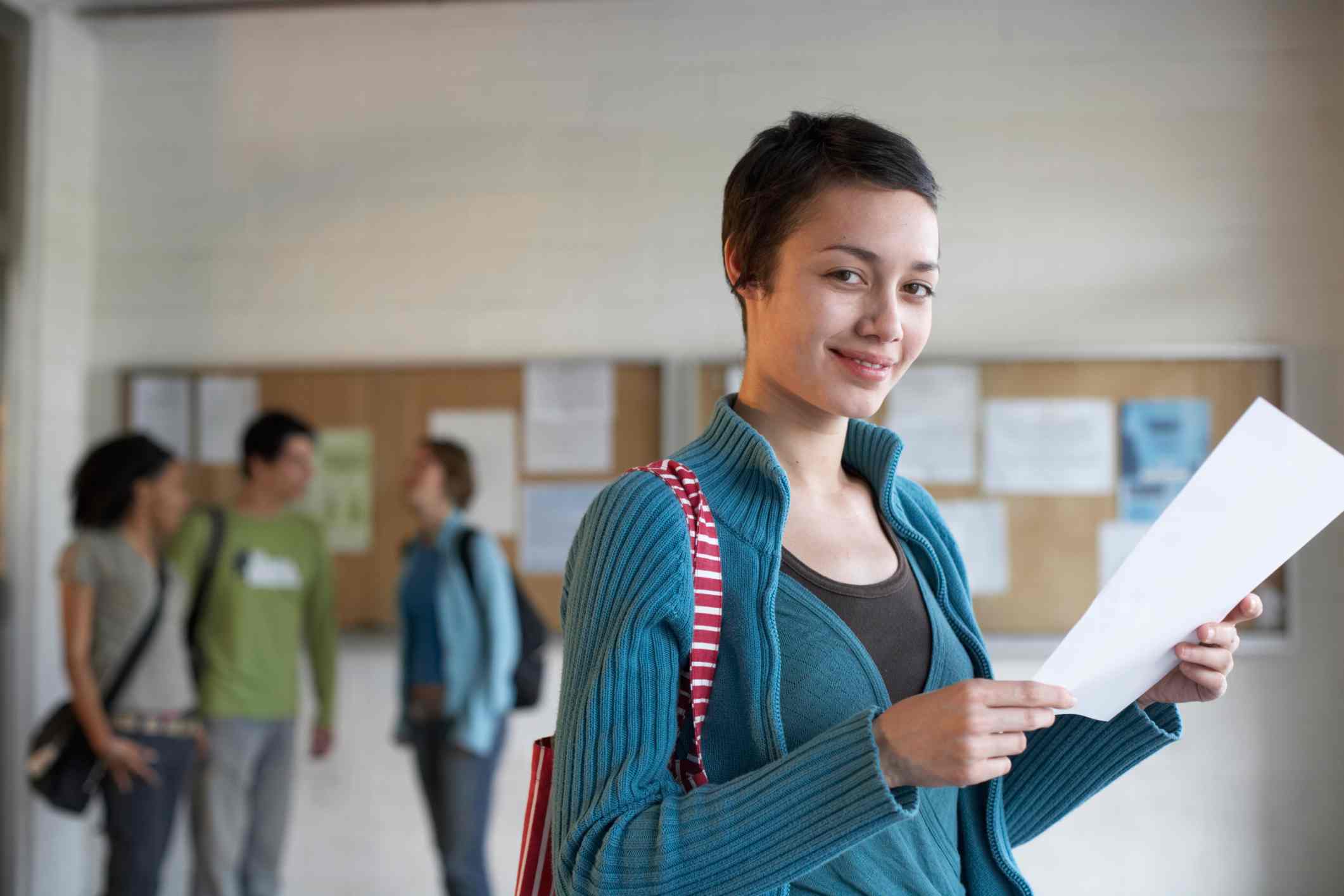 Many schools have used individual plans in lieu of a group plan, but impose conditions that make administration closer to what it would be with a group plan. For instance, a school may mandate one or more plans that have been reviewed and pre-approved. In this case, some insurance companies will provide group plan services, such as a point-person to help with administration and claims, but, at the same time, allows the school to be exonerated from plan administration or collecting payment. It's very important that parameters – either as minimum benefit levels or pre-approved plans – are set for students so that they have a plan that is appropriate to their needs, backed by a carrier that is financially stable.
State Healthcare Exchanges
Another avenue for long-term international students and scholars may be the State Healthcare Exchange. Since US health insurance is regulated on a state level, the eligibility of your international students and scholars, along with their eligibility for subsidies, will vary based on the state. Like any domestic insurance through the State Healthcare Exchange, students must enroll during the open enrollment window, which is generally from November through January.
Typically, the applications ask for Social Security Numbers, and may require that the student be denied by Medicaid before they may enroll
Like ACA-compliant group plans, these policies are not designed with international students and scholars in mind so the process will be more complicated. These plans will not cover medical evacuation and repatriation of remains, so a standalone plan specifically to cover these costs may be necessary to supplement domestic coverage. Typically, the applications ask for Social Security Numbers and may require that the student be denied by Medicaid before they may enroll. With this taken into consideration, State Healthcare Exchange plans may provide appropriate coverage for long-term students and scholars, those who are considered Resident Aliens for tax purposes, or for those participants needing comprehensive coverage for maternity, pre-existing conditions or other long-term expenses.
Dependent Insurance Options
Many schools spend a lot of time considering insurance coverage for their international students and scholars, but may not apply this same approach to spouses and children accompanying a student or scholar. Insurance for dependents is very important, as this demographic is often more in need of regular medical care.
Higher need for medical care means higher claims. In fact, insurance for dependents is becoming increasingly difficult to obtain as there are substantially high claims related to maternity, wellness and childcare. With such a high number of claims, insurance companies are either increasing the premium for dependents often 2-3 times greater than that of the students or are cancelling dependent eligibility for their student plan entirely.
If your school has decided to opt for a group plan for your international student population, it's important to make sure that spouses have equal access to insurance coverage. If you are unable to include this population on your group plan, it's important to consider what level of coverage you mandate for spouses and dependents, to ensure that they can obtain such coverage. There are individual insurance plans that dependents can purchase, however it's important to note that these plans do have restrictions or waiting periods before pre-existing conditions, maternity, and wellness are covered. For more on individual dependent insurance options, please see Appendix E .