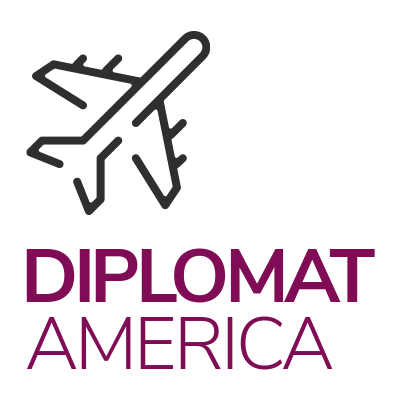 Diplomat America
The Diplomat America plan provides Accident and Sickness medical coverage while visiting the United States. This plan is designed for non-U.S. residents traveling to the United States for as little as 15 days and up to 365 days. This plan is ideal for international students, business and leisure travelers, tourists, or holiday travelers.
Coverage includes:
Up To $1 Million Medical Coverage
Lost Baggage
Medical Evacuation
Emergency Dental
Up To $1 Million AD&D
Trip Interruption
Emergency Reunion
Repatriation of Remains
24/7 Travel Assistance
---
Additional Riders
Hazardous Activities: payable to the policy maximum
| | |
| --- | --- |
| Low | BMX; Bobsledding; Bungee Jumping; Canoeing/Kayaking; Canopying; Cave tubing; Hang Gliding; Horseback Riding; Hot Air Ballooning; Jet Skiing; Martial Arts/Karate (Non-competitive); Motor Scooter; Motorcycling; Mountain Biking; Piloting any Non-commercial Aircraft; Safari; Scuba Diving (Not to exceed 30 feet, Resort Course or equivalent required); Snow Skiing (Recreational); Snowboarding (Recreational); Snowmobiling; Spelunking/Caving; Surfing (Recreational); Trekking (Not exceeding Class IV Difficulty on Yosemite Decimal System); Wakeboarding; Water skiing; Whitewater Rafting (Class I through V rapids); Wind Surfing; Zip Lining. |
| Middle | Aerial Photograph (Use of proper restraints required); BMX (Racing or Competitive); Flying in any chartered/leased aircraft or helicopter; Heli-skiing; High Diving; Hot Air Ballooning (As a pilot); Mountain Climbing (14,000 ft. & below – Ropes & proper safety equipment required); Parachuting; Paragliding; Parasailing; Parascending; Rock Climbing (Ropes & proper safety equipment required); Scuba Diving (Below 30 feet, PADI/NAUI Certification required, or insured must be accompanied by a certified diving instructor); Skydiving; Snow Skiing Off-Piste. |
| High | Big Game Hunting (Use of Firearms); Diving with Sharks; Mountain Climbing (14,000 ft. & above – Ropes, proper safety equipment & certified guide required); Running with the Bulls; Security Detail (use of firearms). |
Sport Coverage: Intercollegiate or Interscholastic Athletics; Club Sports; or Organized Amateur Sports. Under this coverage, covered expenses under the medical maximum are limited to $20,000.
| | |
| --- | --- |
| Low | Ballet; Baseball; Cheerleading; Cross Country; Diving; Equestrian; Fencing; Field Hockey; Golf; Polo (Horse); Polo (Water); Rowing; Softball; Surfing; Swimming; Tennis; Track & Field; Volleyball. |
| Middle | Basketball; Competitive Cycling (Road, Track, CX); Ice Hockey; Inline Skating (Helmet & Proper Equipment Required); Lacrosse; Martial Arts/Karate; Modern Pentathlon; Skiing (Slalom, Giant Slalom, Downhill); Ski Jumping; Wrestling. |
| High | Football (No Division One); Gymnastics; Rugby (No Division One); Soccer |