Travel Video Contest - Vote Now!
This year has been full of uncertainty, but something you can look forward to is following the InternationalStudent.com Travel Video Contest. Although the contest is closed to new entries you still have the chance to vote for your favorite video! While casting your vote keep in mind that this year the contest has received a refresh. When entering TVC: Life After Lockdown participants submitted a 2 minute or less video sharing at least one of the following:
How COVID-19 has impacted their international education or cultural exchange experience abroad
Their ideal international education or cultural exchange after Covid-19
The video with the most votes will be named the Viewers' Choice Winner and receive $1,000 along with an automatic entry into the finalist round of the contest. Find your favorite TVC: Life After Lockdown video before November 9th to help InternationalStudent.com name the Viewers' Choice Winner.
Where Should You Seek Medical Care?
Many insurance plans use a provider network, which is a list of doctors, hospitals and clinics that have an agreement in place with your insurance plan. Understanding where you can go helps save you money and makes the claims process easier. Learn about the advantages for going inside your plan's network and get some frequently asked questions answered.
Telemedicine - What Is That All About?
Telemedicine has become a popular way for international students to get medical treatment during the time of COVID-19. Students are able to schedule an appointment and meet with a doctor virtually, either over the phone or using a video chat service. While this makes seeking treatment much easier, there are a few things to know to make the most of your visit. .
I Have a Medical Bill I Cannot Pay! Help!
Medical debt should be the last thing on your mind when studying abroad. However, many international students are faced with anxiety on how to pay for medical bills, especially if they didn't have insurance. You are not alone! There are resources out there to help if you received a medical bill that you cannot afford. Check out our latest blog on how to deal with this type of debt..
Need a Health Insurance Plan While on OPT?
If you are on Optional Practical Training (OPT) while in the US, then it is likely that your school's insurance plan is no longer going to cover you. While some employers may provide you with health insurance, others may not and you will be responsible for finding your own health insurance plan. If you are looking to get insurance to cover you while on OPT, let us help you find the insurance plan best suited to your needs and budget.
Emotional Wellness During COVID-19
Life during lockdown has challenged our idea of normalcy, but it doesn't have to get in the way of our emotional wellness. Check out our latest page where you can watch videos on how other international students are dealing during the pandemic and get creative tips on how you can connect with others.
Team Profile: Yessica Prato, Customer Service Manager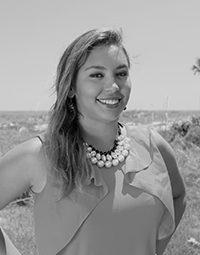 I started my journey as an international student and immigrant in 2005 when I moved to the US from my home country Colombia. Since then, I've attended Kansas State University and traveled through Latin America and Europe. I've been with the company for five years and I'm currently the Customer Service Manager. Being bilingual and facing similar challenges like many international students do has encouraged me to work in a field where I can help others and guide them through the complexities of the US healthcare system - both in Español and English.