It's the start of a new year, and for many of you new experiences as you start your semester abroad! We have a newsletter packed with helpful tips on how to manage your insurance plan, and your health care while you are abroad, and an excellent competition from our sister site InternationalStudent.com.
Sincerely,
International Student Insurance
Need help? Contact our team!
---
Manage Your Plan Online
Did you know you can manage your insurance plan online in the Student Zone? You can:
Download your insurance ID card or visa letter
Renew your insurance coverage
Update your credit card information (for monthly payments)
Submit a claim form online
Start pre-certification
Search for providers
You can login now with your Certificate/ID Number and your date of birth to access your Zone.
---
New Online Tools
We have always provided our customers with the online tools to make managing their account easier, and the good news is that we have expanded this to now include:
Online Claims Tracking
Through our online claims tracking tool, MESA, you have the ability to view/track all your claims, and access copies of all of your claim Explanation of Benefits (the document that tells you how the claim was processed). For more information on the service and to register, please visit our MESA page for more information.
Online Claim Form
Going truly digital, you can now submit your claim form through the Student Zone. The online Claim form is a replacement for the old paper version (which you can still use if you prefer), and will allow you to submit the form directly online to the claims team. For more information please visit the Student Zone and click on "Claims Information".
---
The "Perfect College" Contest
Enter the "Perfect College" contest from our sister site, InternationalStudent.com, and you could win $250! Tell them about your favorite college or university on the InternationalStudent.com social media channels in January and February and you will be entered to win the grand prize. For more information, please see the blog for more details. Good luck!
---
J1 Visa Changes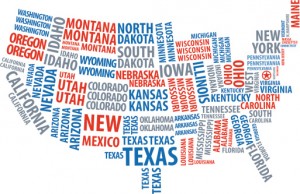 As of May 15th 2015, the insurance requirements for the J1 Visa will increase - are you prepared? The main changes to be aware of are:
Medical benefits - $100,000
Medical evacuation - $50,000
Repatriation of remains - $25,000
Deductibles not to exceed $500
For full details on all the changes, please visit our blog post covering the topic.
---
Healthcare Resources
Our "Insurance Explained" section has been designed to help students understand how insurance works. We cover a wide range of topics such as how to submit a claim, the purpose of an insurance provider network and tips on keeping healthy and safe when abroad.